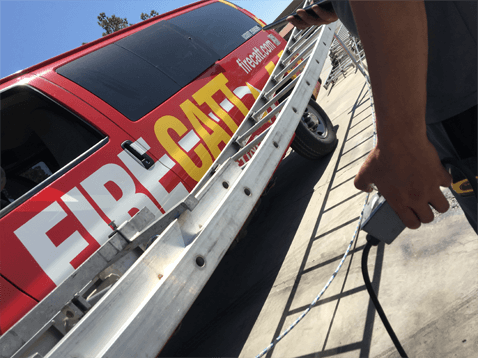 FREE GROUND LADDER TESTING
We are excited to offer FREE Ground Ladder Testing if you sign up for Fire Hose Testing by January 1, 2019 (testing to be completed 1/1/19 through 3/31/19).
Take advantage of this money saving offer and receive the Fastest, Safest, MOST Accurate Testing Service in the Nation!
In addition to saving money, by simultaneously testing ground ladders with fire hose, your apparatus is taken out of service one less time annually!
This offer expires January 1st!
GET OFFER